I just wanted to add a few detailed photos of the quilt I am auctioning (in the post below) for the Queensland Flood Appeal Auctions.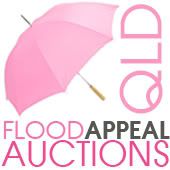 Photobucket" border="0">
The
Harvest Dance
Geisha
is 122cm high x 75cm wide.
She is quilted around all outlines and a quilted image of her appears in black on the back of the quilt.
which is a beautiful golden,yellow, orange Lonni
Rossi
fabric on the back.
The background is stippled with a thread to match its colour.
I used a mixture of red, orange, black and metallic
gold threads
to satin stitch over the edges of the raw edge applique.
She has quite a striking presence and has inspired many quilters to make one of their own and she has certainly paid her way already having been the inspiration for over over 9 happy workshops!
I had decided I didn't want to teach this particular quilt again and had retired her.
Then I read about the Flood Relief Auctions and my little Geisha suggested she work just this one last time - to raise money for those affected by the floods.
If you would like to help, and own the Harvest Dance Geisha, scroll down to post below and join the bidding!
&hearts Ann